Contact Us
We'd be delighted to hear from you, so don't hesitate to get in touch! Depending on your question or comment, we might put you in touch with a Comhaltas community member who specialises in a particular region, instrument or programme.
Don't forget that we're always happy to welcome any music lover to our headquarters in Dublin. Our office is open from 9.30 to 13.00 GMT and from 14.00 to 17.30 GMT (Monday-Friday), and we're located at: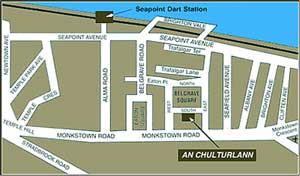 32 Belgrave Square
Monkstown, Co. Dublin, Ireland
Visit the Cultúrlann page for more about our headquarters in Monkstown, Co. Dublin.
General Queries or Comments
For general enquiries, you can also reach us as follows:
SCT Exams