ComhaltasLive Programme Listing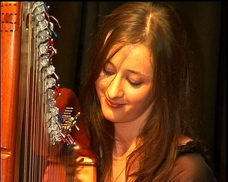 ComhaltasLive is the daily internet video programme of Irish traditional music produced by Comhaltas Ceoltóirí Éireann. Each week's 20-minute programme is divided into daily segments featuring musicians from around the world, young and old. We've been taping these players at festivals, concerts, competitions, sessions — anywhere that music is played. If you have suggestions for a programme, please let us know!
Here are a few ways to browse the music:
ComhaltasLive programmes are listed below, beginning with the most recent. Each weekly Programme contains several short daily video clips, along with an uninterrupted 20-minute video of the full programme.